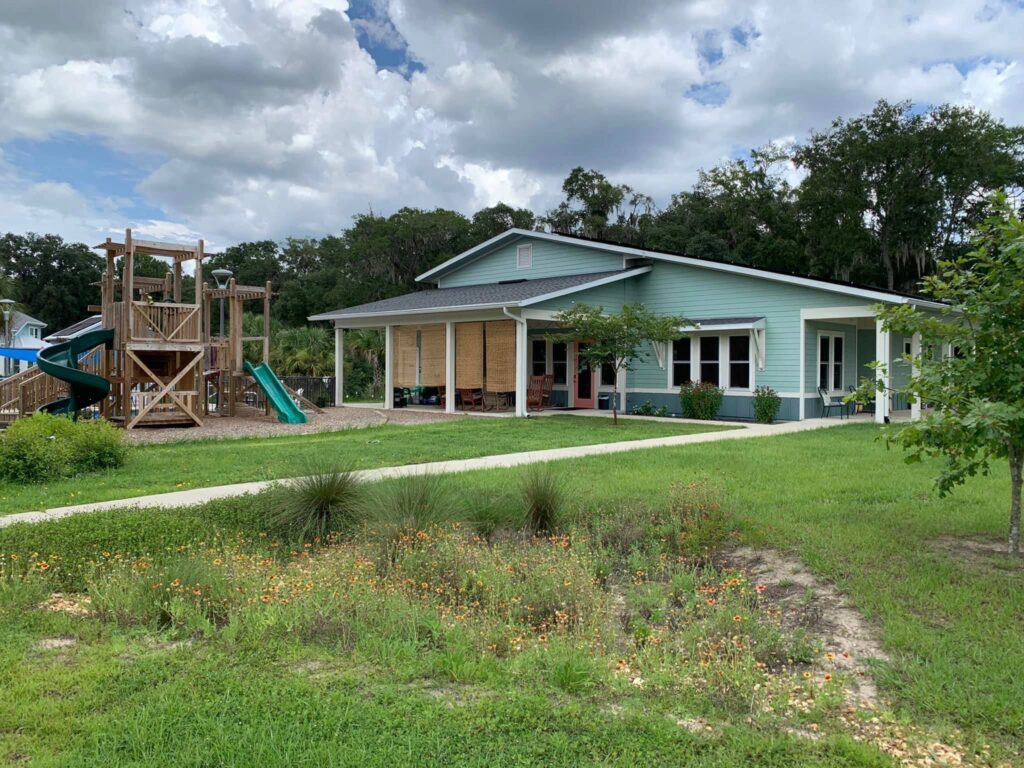 Gainesville Cohousing is a neighborhood concept in Gainesville, FL with the goal of living in an intergenerational, cooperative, and sustainable community. Founded in 2011, Gainesville Cohousing is made up of 24 private homes on 4.75 acres in Northwest Gainesville near Thornebrook Village. Our community is within walking distance to shopping, restaurants, entertainment, and is located in an excellent school zone. We are committed to living collaboratively by sharing a pool, playground, gardens, paths, tools, as well as in the work and play it takes to continue to foster the connectedness and friendships that keep our community running.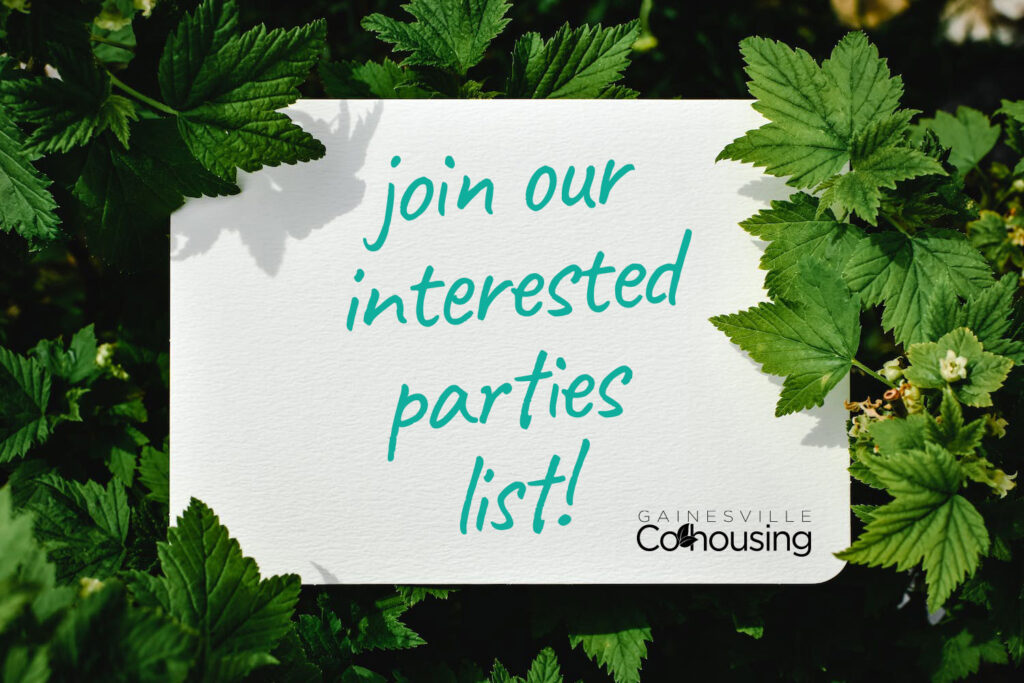 Our interested parties list is growing, let us know if you would like to be a part of our community when a home comes up for sale by emailing gainesvillecohousing@gmail.com
Visit our FAQ page to learn more!
Gainesville Cohousing FAQ
Architect Andy Kaplan's rendering of Gainesville Cohousing's future common house including covered walkway, pool, guest homes, gardens and green space. The common house includes a kitchen, dining area, kids' play room, laundry, and other amenities.