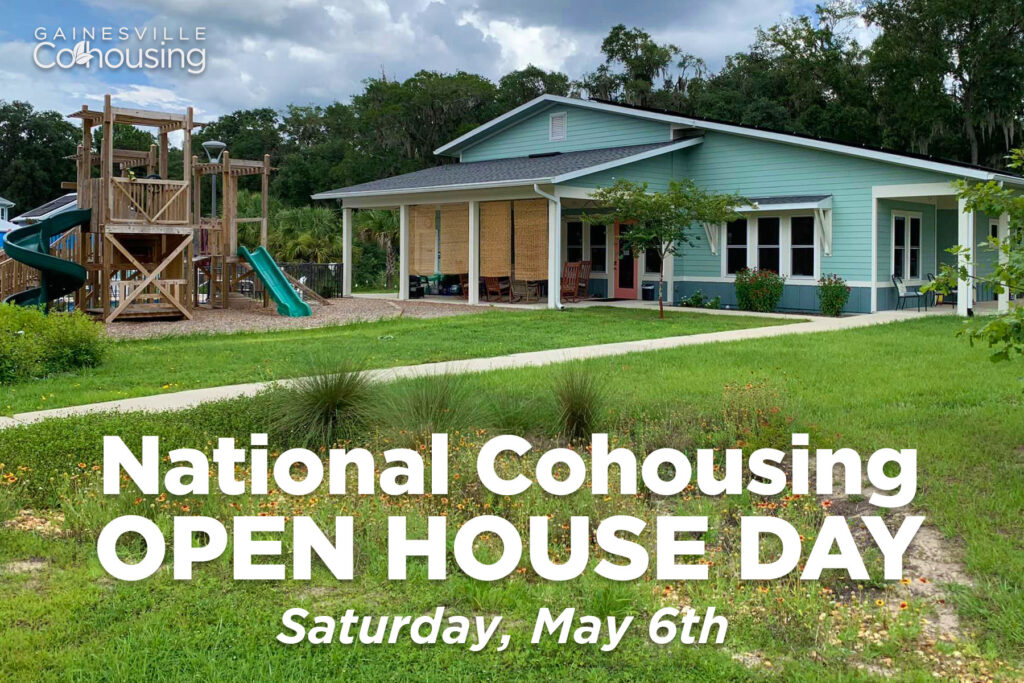 Join us on Saturday, May 6th at 10am for a virtual walking tour through our community for National Cohousing Open House Day! You will experience a live walk through our community including our common areas and a tour through one of our resident's homes. I will also be answering all of your questions during this Facebook Live event. RSVP here:
https://fb.me/e/XXcaxfAa?mibextid=RQdjqZ

If you have any questions or things that you want to see or hear about during the tour, let us know!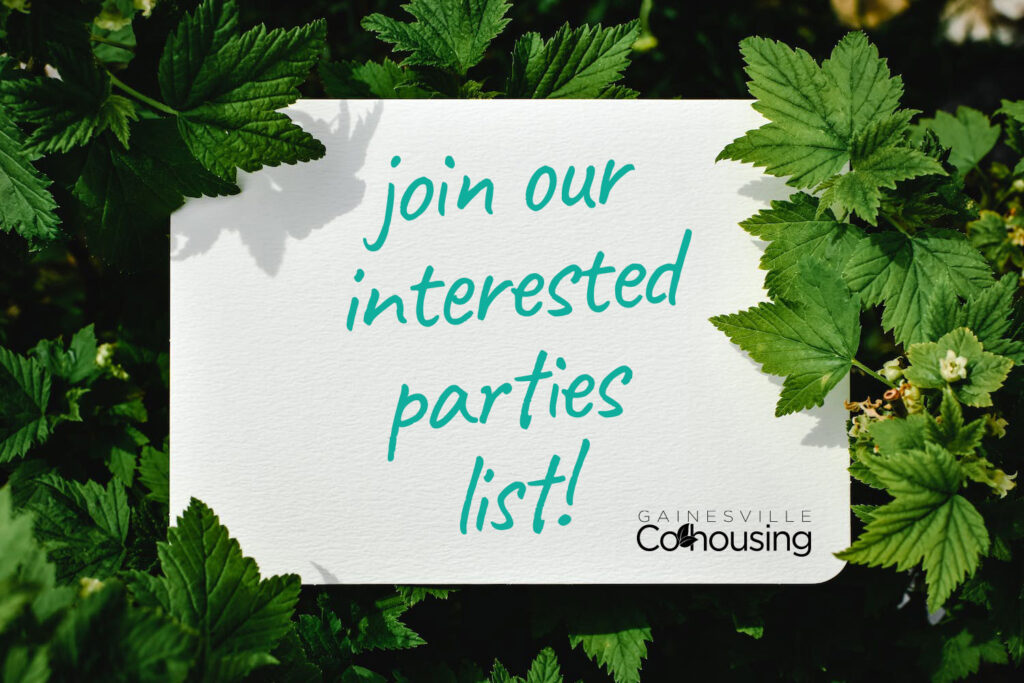 Our interested parties list is growing, let us know if you would like to be a part of our community when a home comes up for sale by emailing gainesvillecohousing@gmail.com
Gainesville Cohousing is a neighborhood concept being built in Gainesville, FL with the goal of creating a cooperative, sustainable, and inter-generational community. Gainesville Cohousing has purchased 4.75 acres in Northwest Gainesville near Thornebrook Village. This beautiful lot is within walking distance to shopping, restaurants, entertainment, and is located in an excellent school zone. We are looking for new members to become a part of our growing community and to share in convenient amenities while reducing our footprint and helping the environment.
Visit our FAQ page to learn more!
Gainesville Cohousing FAQ
Architect Andy Kaplan's rendering of Gainesville Cohousing's future common house including covered walkway, pool, guest homes, gardens and green space. The common house includes a kitchen, dining area, kids' play room, laundry, and other amenities.